Taking to the skies since 1972, today Singapore Airlines isn't just the country's flag carrier — it has also been awarded World's Best Airline by Skytrax in 2018. With a long tradition of quality, the company isn't just providing a superior flight experience to its customers — it's also offering the best tools to their employees. The company chose to switch to Rydoo a while back, which made us interested in hearing their story. We sat down with Blanca G. Jovel, Finance Officer for the airline, to get to know more about what drove them to make this decision and how they're liking it so far.
Doing things differently
As a globally-serving airline, Singapore Airlines has a lot of employees constantly on the road, making expenses along the way. "Everyone gets a per diem and can file related expenses," Blanca explains. "On top of that there are also monthly out-of-pocket expenses, like accountable entertainment."
Before Rydoo, everything related to staff reimbursement was done manually, and it involved a long process before team members would get their money back. Employees were asked to make a separate claim for every payment, gather all supporting documents and receipts, and finally submit it to get an approval signature.
At some point, the company had an opportunity to make a change: "Singapore Airlines was going through a big transformation," Blanca says, "so we decided to look for a better way to deal with reimbursement claims." The airline had a well-defined list of requirements, including being able to enter our in-house per diem rates, the possibility to swiftly adapt to company regulations and a user-friendly experience — both for the people submitting their claims and the teams who review them. After trying out a couple of options and comparing the different feature sets, services and ease of use, the company eventually opted for Rydoo.
It's great that we can change things when needed, including editing the mileage rates on a yearly basis and setting the new in-house exchange rate at the beginning of every month.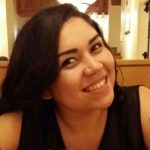 Blanca G. Jovel
Finance Officer
Always ready to help
After settling on the product, the initial rollout included a little over 100 users — a significant number for the 150 people Singapore Airlines team, which is why Rydoo offered its help with setting up the software before going live. "Most of our questions were handled quickly by the team," Blanca says. "When we reported an application glitch related to per diems it was fixed quite efficiently, even though it took a while." Meanwhile, employees who claimed most often were onboarded first and sent a quick guide to get started.
As with the implementation of any new software, some small issues surfaced in the first couple of months. "Rydoo would sometimes determine the wrong per diem region and approvers would have trouble with reviewing the expenses per line item," Blanca says. "Also, it was difficult for everyone to be on the same page and understand the benefits of being able to submit their reimbursement claims electronically." Fortunately, our support team is always ready to help with any problems, so we helped out with making the problems and doubts disappear. Today, the team is happy with how Rydoo works for them: "We've done some testing and it seems like there are no more issues," Blanca confirms.
Looking ahead
Now that Rydoo has been in use for a while, there are a lot of things that the company couldn't live without anymore. For example, a much-appreciated feature is the ability to enter monthly per diems in both US and Canadian dollars. Also, the flexibility of the product was something that went down well: "It's great that we can change things when needed," Blanca says, "including editing the mileage rates on a yearly basis."
One of Rydoo's key features is line-by-line expensing, which creates a simplified workflow when submitting and approving expenses. Most importantly, this avoids having to reject an entire report if only a single submission turns out to be incorrect, saving the airline's financial department precious time.
With lots of teams constantly being on the go, the platform's mobile focus also made a big difference. Thanks to an easy-to-use smartphone app, team members are able to easily claim and review expenses whenever and wherever they want — or even keep them on hold for processing at a later time.
Today, only the US and Canadian offices are using the product, but more locations might follow soon. "I know other countries have reached out for more information," Blanca says, indicating that there's a chance that it'll happen sooner rather than later. We can't wait to see how Singapore Airlines will be using Rydoo in the future, and we'll be there to support them along the way.