Are you in the IT industry and have you lately been laid off or furloughed as a result of the economic impact of COVID-19? If so, you're probably feeling like you're drowning in a sea of job applications in today's employment market, when demand from firms is low and the number of applicants is growing by the day.
I'm here to tell you that your previous methods of simply sending your CV out to an organization are just not going to make the cut anymore. Now more than ever with this global crisis it is crucial to make sure your job application is really standing out and being seen – in order to make sure you can land that interview.  
I'm David Dawoud, the Talent Acquisition Manager at Rydoo, and here are 4 tips on how to make sure your job application gets seen in this COVID impacted job market.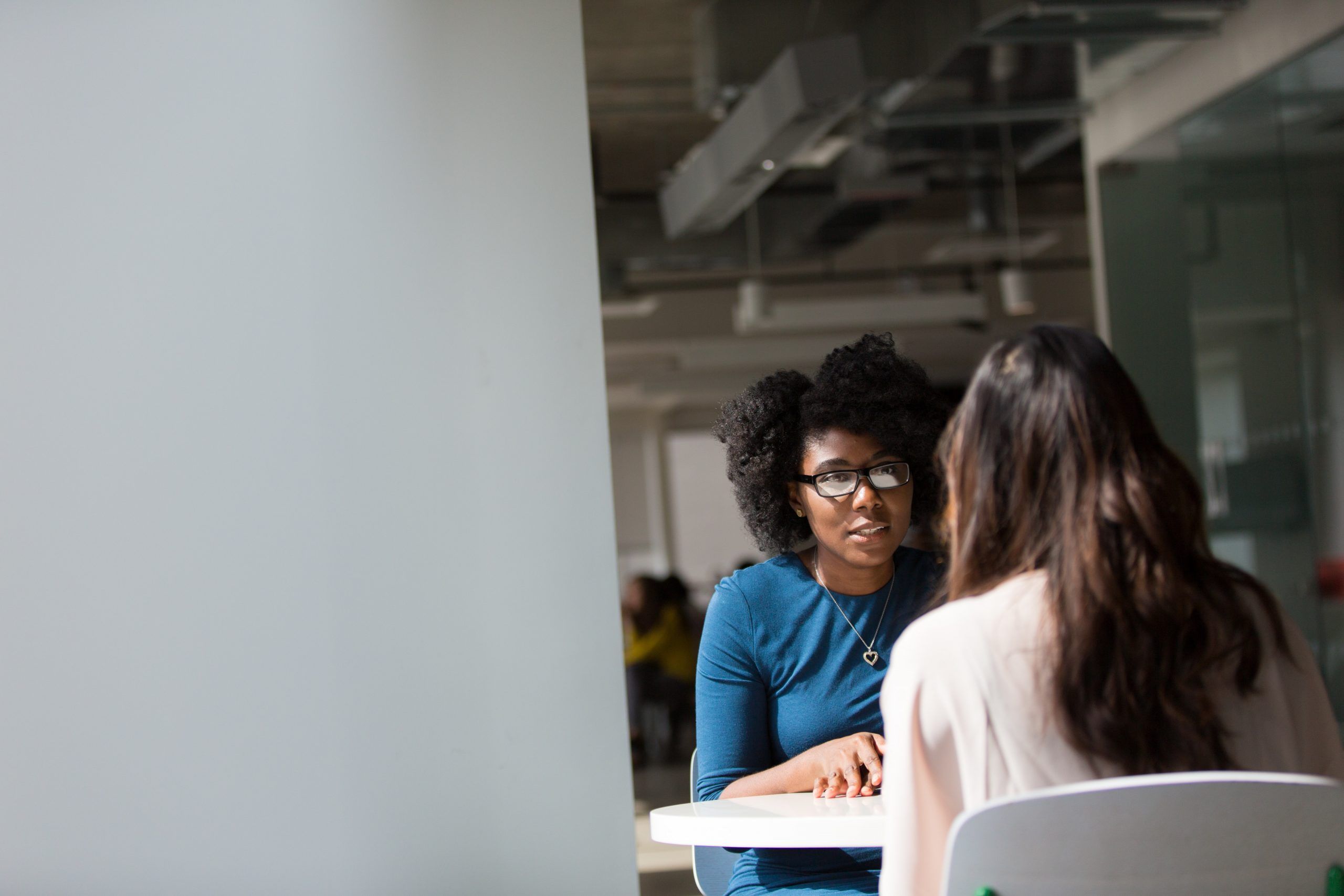 #1 Beauty is in the Eye of the Recruiter
First things first, make sure your resume is clear, complete, useful, and overall nice to look at. 
Ways to make sure your resume is clear for a recruiter is to give each of your past experiences a description. It's important to highlight things you did in your past professionally that will most likely also be crucial to other jobs or projects you'd like to pursue in the future. 
Don't leave any gaps! If you have a period in your life where you were not working for a period of time, let us recruiters know what you did with your time. The last thing you want is a recruiter guessing … if you were traveling, working on yourself, or even remodeling your home … it's better to let us know. 
Get social! Adding links to your social media pages or your blog is a really big plus and not to be underestimated … but we'll dive more into the nitty-gritty on social media pages in Tip #3.  
I also often get the question about having a picture. Is it necessary? Here are my two cents; if a company has shady ethics on providing equal opportunity employment, then you most likely don't want to work with them anyways. Providing your picture should at least rid yourself of any companies you most likely wouldn't want to work for anyway.
Overall, the same reason and effort you put into painting and decorating your home should be the same reason you design your resume. You anticipate people will see it at some point, right? 
#2 Lights, Camera, Action!
Make a video. Yes, a video! Go ahead and record a short general introduction video about yourself that you can add to your motivation letter and resume. I can promise you, the video will most certainly be watched by the recruiter and it will increase your chances of getting an interview. 
Keep the video short, light, and thoughtful. Adding a 1-minute video adds a lot of value and can really make you stand out from the sea of applicants.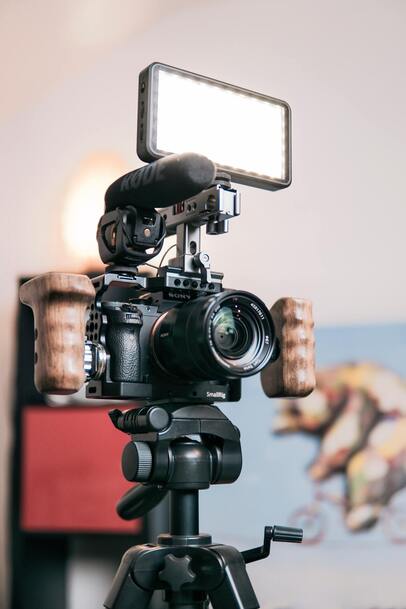 #3 Showcase Your Digital Persona
Make sure to add your social media links to your resume. Adding links to your social media and/or blog is a big plus. You can showcase your portfolio as well as your social media impact and presence.
Why is this specifically important? It makes you real!
Once a recruiter clicks on your social media links, you are no longer just another CV in their inbox, but an actual person.
Additionally, these days, for many tech positions, an applicant is judged on whether they fit the overall digital persona. A digital persona is active on social media and is able to self-brand. Influencing and engaging with an online community – creating awareness is valuable for an organization and can increase your chances.
It also can easily show the recruiter your level of passion for your profession and your industry. Whether it is Linkedin, Instagram, or a personal blog be sure to add those links to your job application.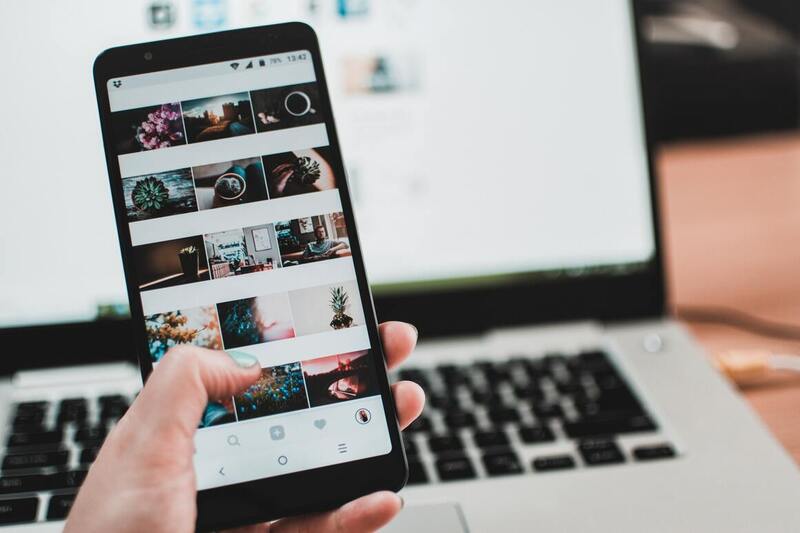 #4 Work The Application Funnel
If you've been dreaming about working at a specific company and feel like you are destined to be somewhere – then I'm sorry to say but sending out your resume cold is most likely not going to get you the interview these days. 
With this current economic climate, with an abundance of talent from everywhere, it can be crucial to work your network and build established contacts at an organization. 
Just like Sales and Marketing, recruitment also goes through a funnel.
The recruitment funnel (or lifecycle) can typically enhance your chances of successfully getting into an organization, the more the employer is aware of who you are and whether there was prior engagement with the organization is important. 
See below how your odds of a successful candidacy lifecycle can increase depending on prior interaction with an organization.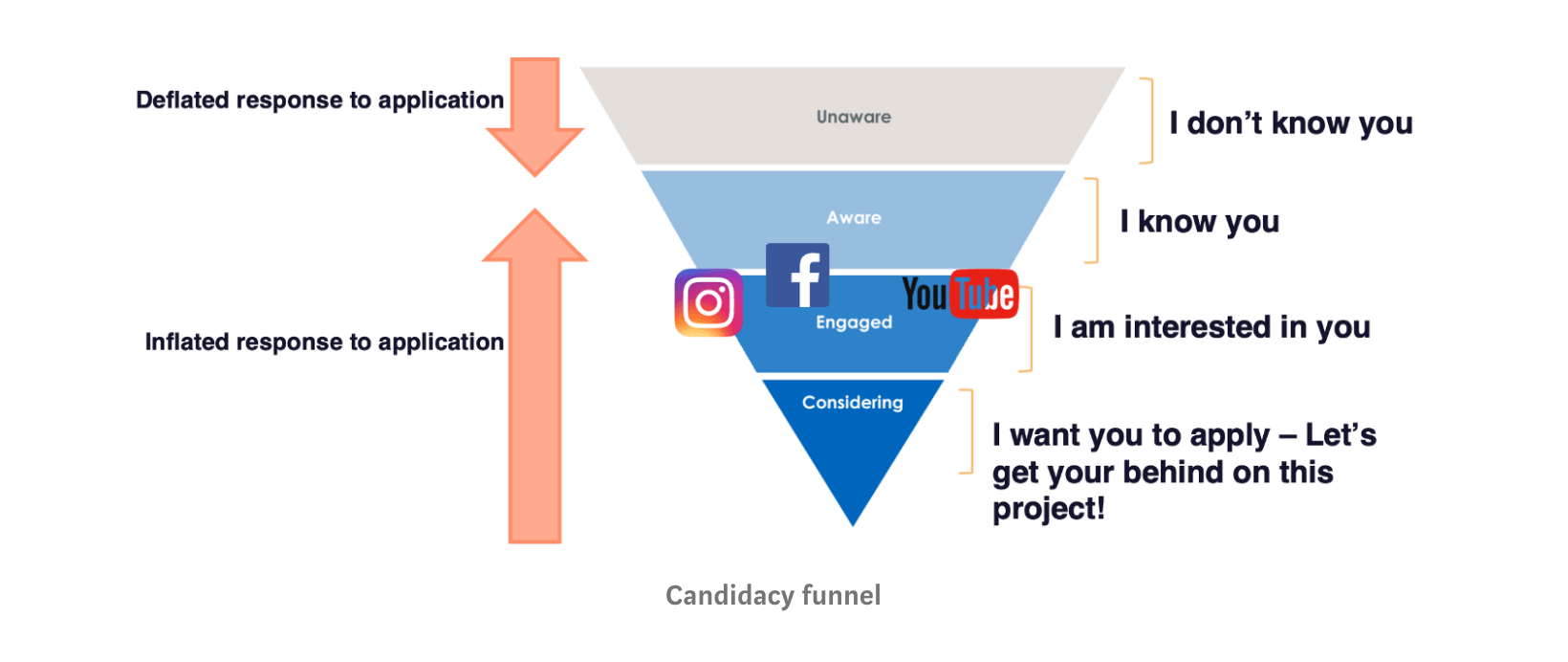 Getting out of your comfort zone will be key in landing interviews during this challenging period. If you are someone who is super passionate about all things tech, digital experience, and end-user experience, don't shy away from showcasing your enthusiasm. If you follow my 4 tips for designing your job application, I am confident that you will end up at the top of the recruiter's list.
Do you have an interesting job application? Make sure you check out Rydoo's career opportunities!