Rydoo's European headquarters has reopened (at a reduced capacity), and we have made the first steps toward our new normal in the middle of the COVID-19 epidemic. Our Lisbon and Paris offices returned this week, following our locations in Poland (Warsaw and Bialystok) and Belgium (Mechelen), which reopened three weeks ago after all Rydoo'ers spent more than ten weeks working and quarantining at home.
The decision to head back to the office and reintegrate Rydoo'ers was not a simple one – especially as we are a global company with 8 offices worldwide (additional offices in New York, São Paulo, and Manila). Each office reopening was made in accordance with local government guidelines provided by each individual country all while maintaining the safest approach for Rydoo'ers from the WHO. Before resuming any office activities, Rydoo's management team held a virtual town hall meeting for all employees to share their plan to head back to the office – little by little – and to hear Rydoo'ers thoughts and opinions and to answer any questions they might have had. 

Our Poland and Belgium offices would be the first to reinstate activity starting at only a 10% capacity. It was stressed that even with our doors reopening, going to the office is still considered the exception and not the rule – working from home is still to be considered the norm for Rydooers. This decision to open the offices is meant to help support mental health for those who are looking for a little normalcy and/ or have difficulties working from home.  
We do recognize that not everyone is comfortable or able to return to the office, so all Rydoo'ers were given the option to continue to work from home until further notice regardless of when their local office will open up.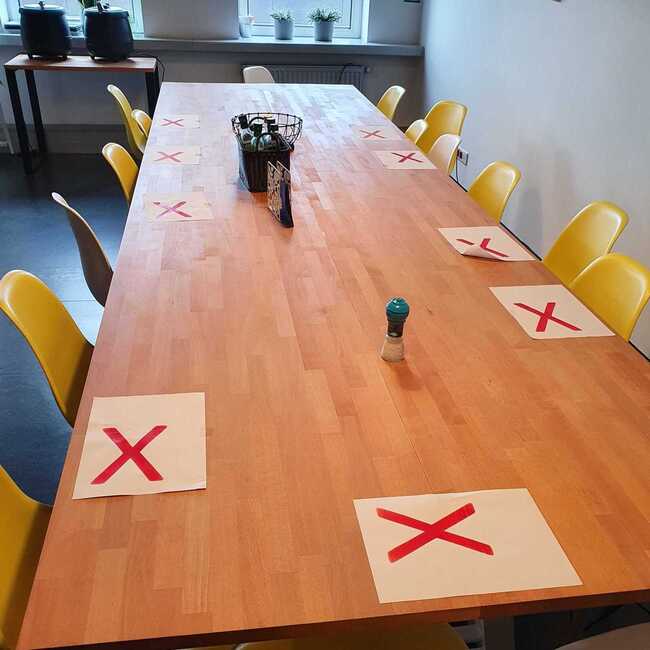 What Our New Office Normal Looks Like Now
Heading back to our offices required an overhaul of processes and adjusting how we at Rydoo were used to office life pre-COVID. Every angle needed to be thought about from entering and exiting buildings, to if the use of elevators would be permitted, how many people would be allowed to sit together in a conference room or sit together at lunch, and much more.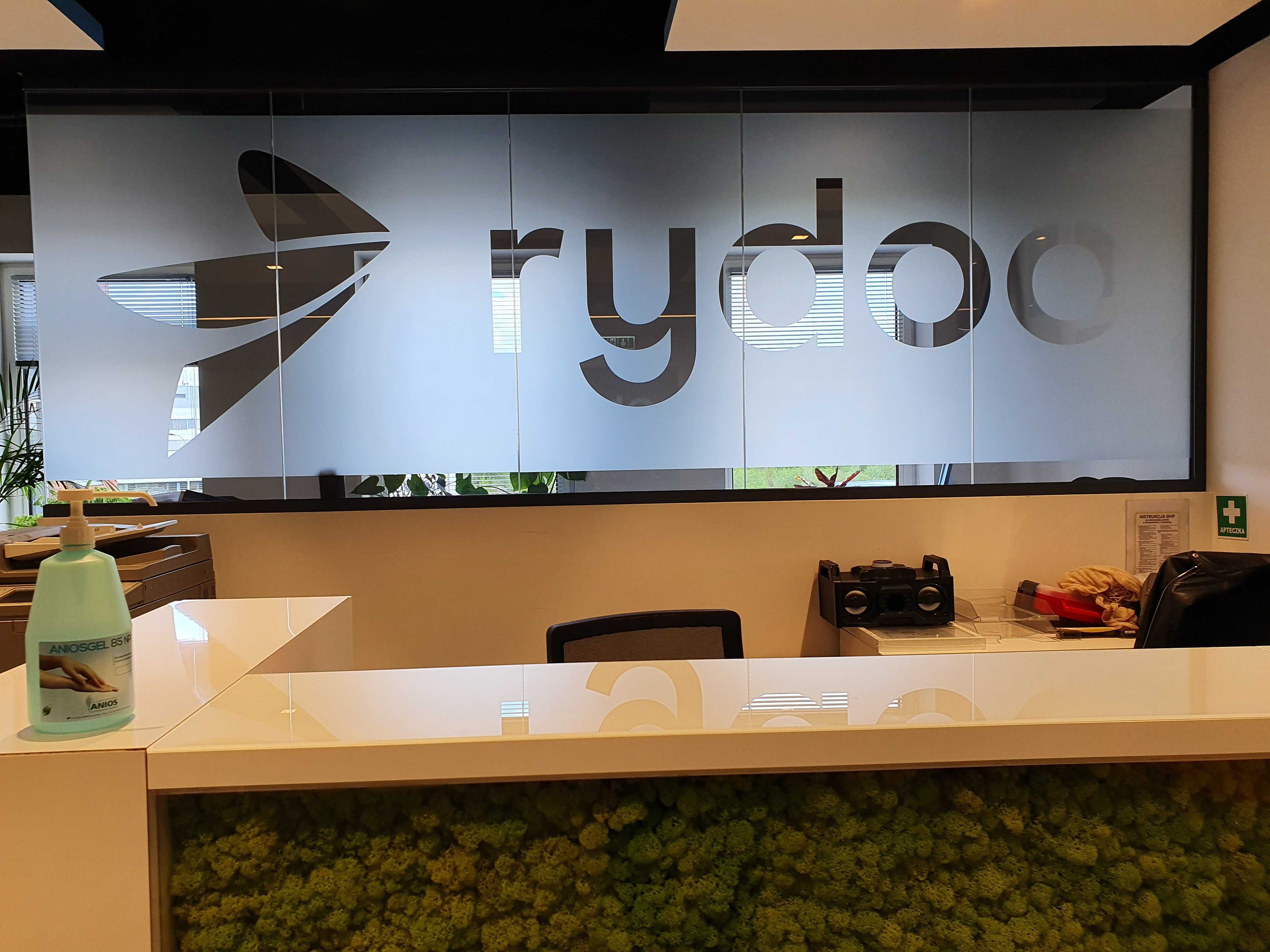 These are just a few of the measurements Rydoo has taken in order to be agile all while maintaining the safest approach for our employees: 
Hand sanitizer and disinfectant gel at the entrance of each floor. Employees are to disinfect their hands when entering and leaving a floor. 

Disinfecting sprays and wipes are in all common areas such as coffee machines, kitchens, and bathrooms.

Rydoo'ers are to keep a minimum of 2 meters social distancing at all times

Office cleanings at the end of every workday 

Deep cleanings over the weekends

Employees office attendance must be registered on a sign-up list
Provided employees with a reusable F7 Rydoo mask to wear when using public transport

Rydoo'ers to sit at allotted desks that do not have a cross mark on them. (The same goes for the lunch table and meeting rooms.)

 Employees are to use the same desk all day and disinfect them before going home   

No one who is not an employee of Rydoo is allowed in the office
Signage throughout the office and meeting rooms – reminding employees of the number of people that are permitted in a given area or meeting room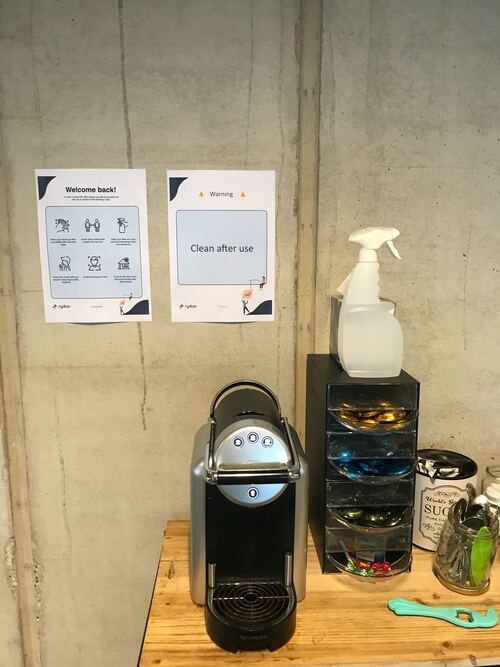 Going back to the office in the middle of the COVID pandemic is unknown territory for most companies and is certainly new territory for Rydoo as well. But we know that the only way to successfully move forward with this new normal is to be cautious, respectful, and most importantly responsible for ourselves and for each other, and with this mindset in place and thoughtful planning and execution, we can bring the Rydoo magic slowly and safely back to our offices.